Disney Channel Original Series "Stuck in the Middle" domains available for adoption!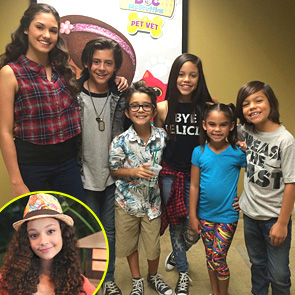 Stuck in the Middle tells the story of a large family of 7 but focuses mostly on the middle daughter Harley Díaz (Jenna Ortega). Harley makes her way using her abilities as a prodigy in engineering. Most episodes will be about her large family and the problems they get themselves into!
Be sure you are one of the first to adopt these domains! We purchased extra for Jenna as we assume she will be the most popular. Stuck in the Middle premieres Spring 2016 on The Disney Channel.